Independent living communities are for seniors who are active and healthy. It's a great option for seniors looking forward to enjoying their life after retirement where they don't need to maintain a family home, cook, drive or worry about mundane daily responsibilities. However, if you're thinking of moving into an independent retirement facility, there are a few factors to consider.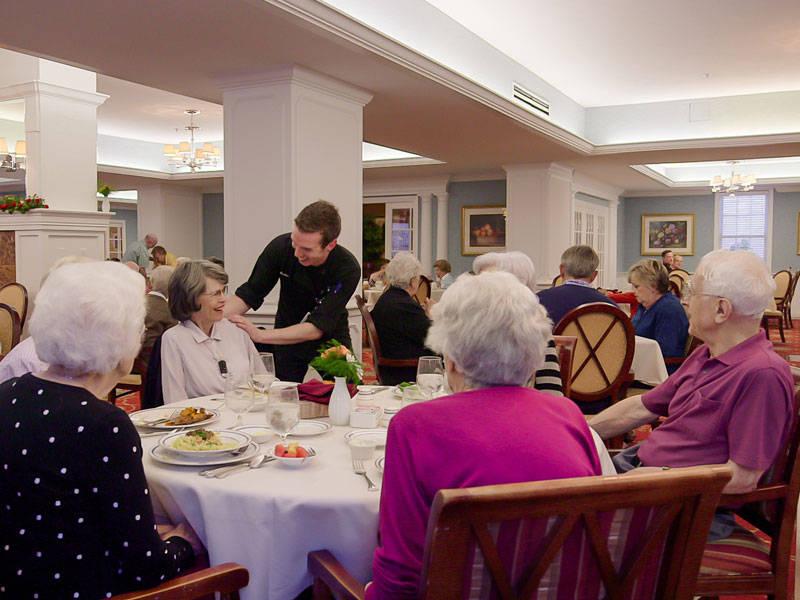 In this blog post, we've put together seven crucial questions and their answers to help you find the right facility for your retirement living.
Where do you want to live?
You may not want to move too far from your current neighbourhood. You may want to move closer to a neighbourhood where your adult children live. Do you want to stay in a rural setting, suburbs or an urban location? These are all important considerations. List your environmental preferences before deciding to move into an independent retirement living community.
Find out the age groups and living status of the people residing in the independent communities you're considering. Ask about the ratio of single seniors to senior couples and the percentage of male to female residents. This will give you an idea about who'll be your neighbours and help you assess how easy it will be to make friends and participate in community activities.
What are the care facilities offered?
Although you're looking for an independent retirement facility, don't forget to ask about the emergency care facilities and their fees. Also, find out under what conditions the community can ask you to move into an assisted retirement living community.
What services and amenities are provided?
Independent retirement living communities provide a lot of services and amenities to their residents. However, every community has its own set of features and facilities. Check out the meal system, security systems, safety measures, housekeeping, laundry and other day-to-day services available at the community.
Most of them offer meals two or three times a day. Ask about the quality of meals and the chefs. Find out if they offer alternative options for residents with dietary restrictions. Ask about community programs and activity calendars. Check if the facility offers its own transportation for taking you to nearby shopping malls and entertainment centres. Confirm if the vehicles are available frequently. Ask about emergency reporting systems, fire safety, suite maintenance, etc.
What's included in the cost?
When comparing or calculating the costs of different independent retirement living communities, consider the size of the living units and the amenities offered. Inquire about all the extra costs and when they're applicable. Make sure to get a copy of the contract and read all the clauses thoroughly. Consult with a lawyer and a financial advisor before committing to a community. This is to ensure you understand all the rules and regulations and to verify that the community won't go out of business while you're a resident.
How are the staff and management of the community?
It's a crucial matter to find out the qualifications of the staff members and the history of the retirement facility management authority. If the staff aren't professionally trained or certified, or the management body is disputed, quality services may not be available. Compare data collected from several facilities
Does the community allow pets?
Pets are company that many single seniors can't do without. If you own a pet and wish to move into the retirement community with it, make sure to find out if they're allowed or not. If yes, then ask about the pet deposit fee and other applicable charges.
When selecting an independent retirement community, don't just choose one that fits your needs today. Remember, your needs will grow as you age. Your best option will be to choose a retirement facility that offers both independent and assisted living. That way, you can stay in the same place for without having to leave your new community friends and neighbors
Before making any decisions, try spending some time in different communities with the residents to find out if the services and amenities meet your expectations.